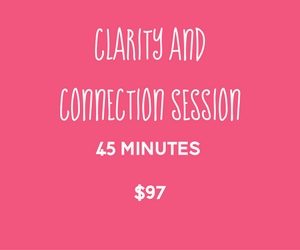 In this conversational session, we will:
Connect the dots between who you are and what you were created to do
Focus on your Why and Who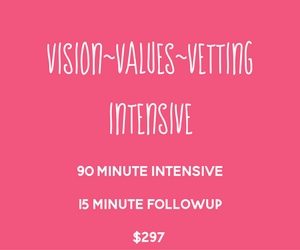 Got vision? ( I did at one time)
Got values? (They are there somewhere)
It is time to uncover your vision and your values so your life can align.
Review of your Vision Planning Guide
Tap into what is truly important to you
Create your Best Life Blueprint and concrete steps to make it happen
This package includes:
90 Minutes Coaching Intensive
15 Minute Accountability Call (30 days after Intensive)
Email Access after Intensive (Up to 30 days after Intensive)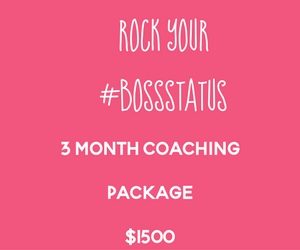 You need someone to walk alongside you and hold you accountable to your actions.
You need someone to cheer you on as you accomplish your weekly and monthly goals.
We will:
Vision (Get clear about what you want)
Identify those barriers and blocks that keep getting in your way
Strategize and Develop your Best Life Blueprint
Implement your strategic plan
Overcome your barriers and seek out opportunities
Never Give UP
This package includes:
90 Minute Vision ~ Values ~Vetting Intensive
5 - 45 Minute Coaching Sessions
Email Access
3 – 15 minute follow up calls